Here are some more pictures of Angel. All of the pics on this page were taken in Angels first year.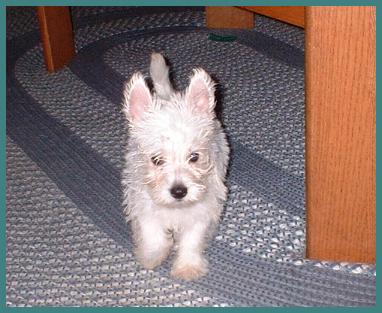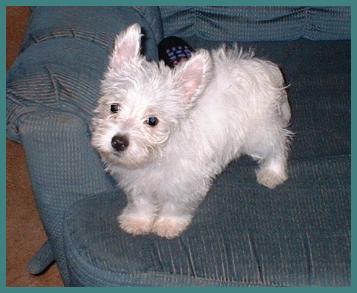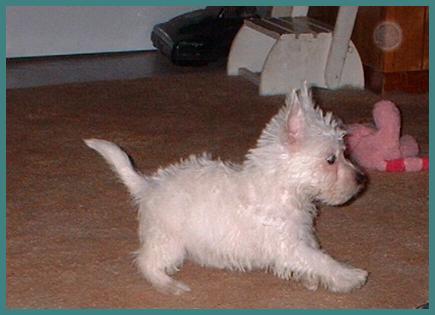 Angel Looking Adorable in her little pink bow.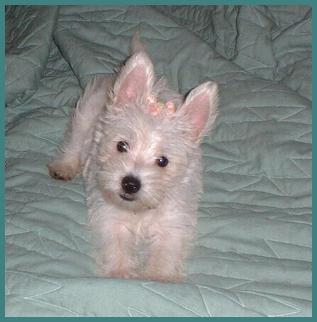 Pics of Angel a few days shy of 4 months old.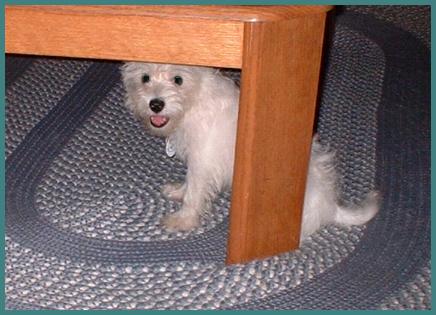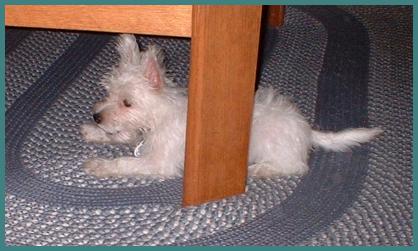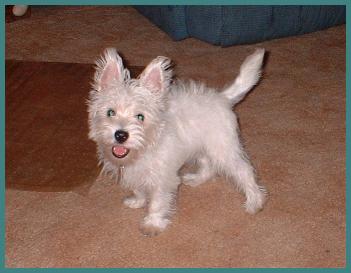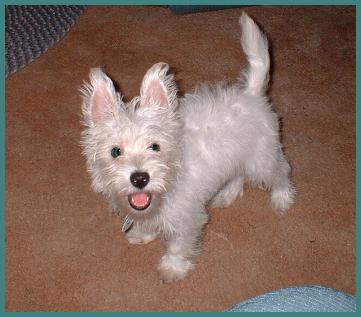 Angel ready for winter.
My Heart Belongs To a Westie
The West Highland Terrier,
So Spirited and Smart.
A Little Dog So Charming,
It Can Steal Away Your Heart.
A Partner When You're Happy,
A Friend When You're In Need.
Always There Right By Your Side,
To Follow Or To Lead.
A Terrier So Loyal,
Protective Yet So Sweet.
If You're Loved By A "Westie",
Your Life Will Be Complete.
Author Unknown
Newest pics of Angel.