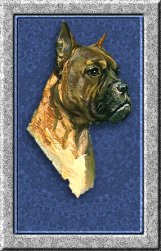 Kody is so patient with his mommy...lol.

He probably feels like we're the paparazzi always chasing him around with the camera. lol.

Sometimes Kody leaves Angel alone.
And sometimes Angel acts like she likes him. lol.

Then again......sometimes he just sits on her head to pester her!! lol.

Kody and Chief are getting so big. Kody isn't even 5 months old in this pic.

What? Did someone say "cheese"?

Such a Handsome boy!

It's summer! Why not play in the sprinkler?

What a good boy!

Gimme the cake! Happy 1st Birthday Kody!!

Christmas 2007

Back to Kody's page.